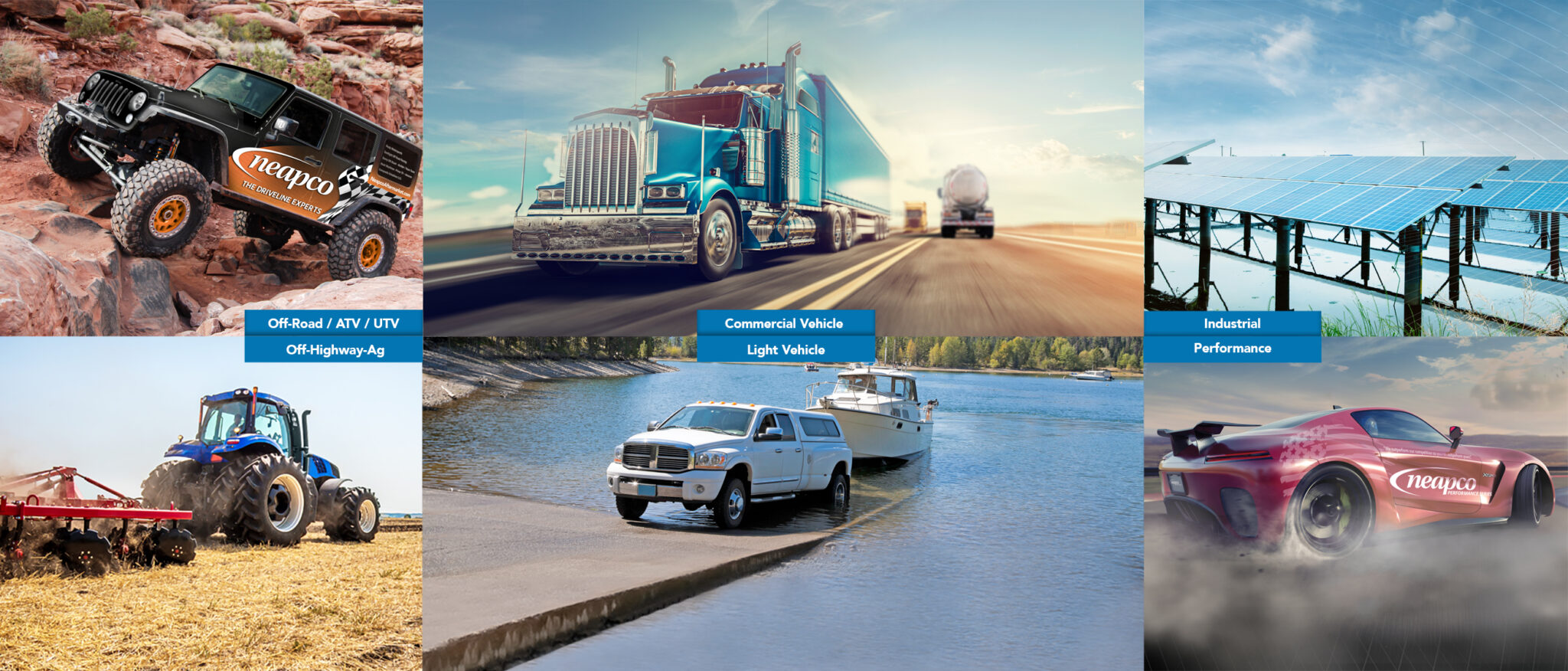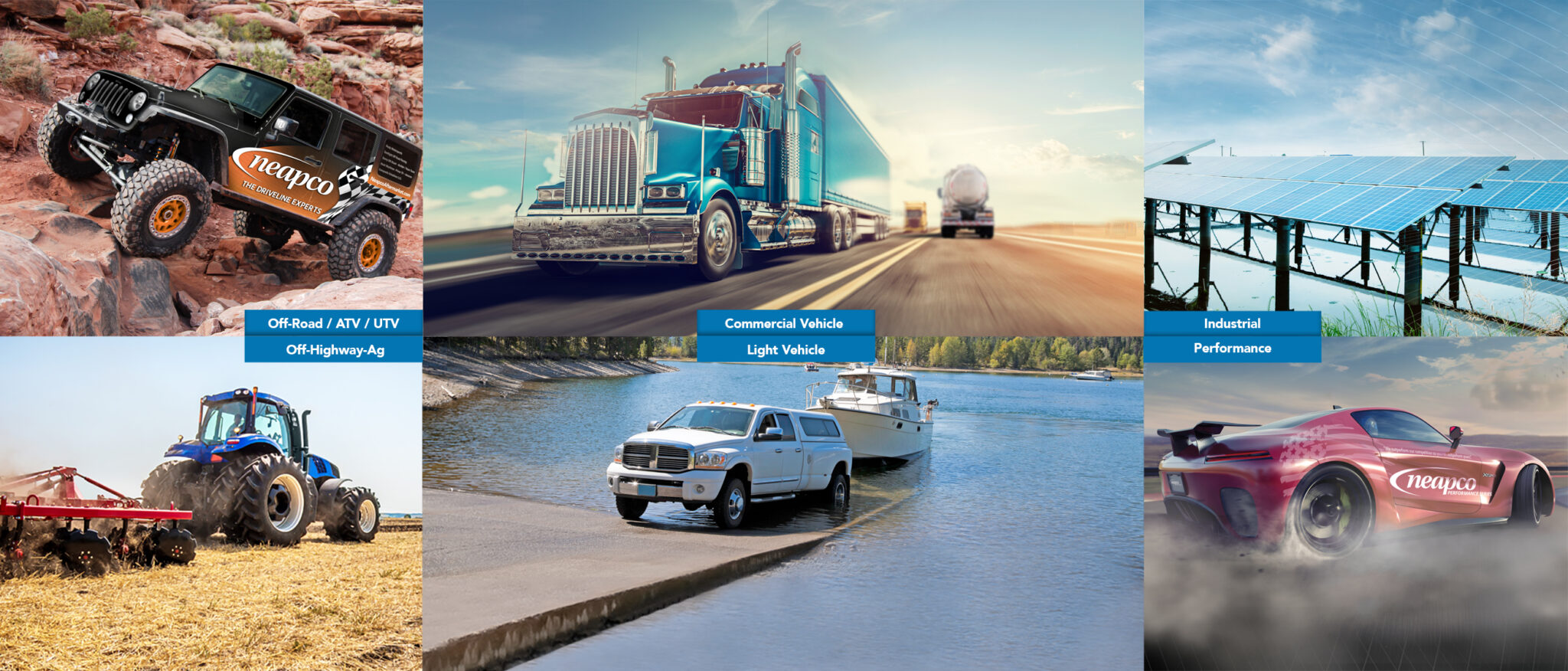 Applications and Markets
Innovative Driveline Solutions for Automotive, Commercial Vehicle, Agricultural, Off-Road, Construction and Industrial Markets
For nearly 100 years, Neapco has been a leading global provider of innovative driveline solutions for a wide variety of applications and markets.
Constantly evolving with changing markets and driveline technologies, Neapco provides leading-edge propshafts/driveshafts, sideshafts/halfshafts, differentials, suspension coil springs, aluminum die castings and driveline components to original equipment manufacturers (OEMs), driveline specialists and major heavy-duty parts distributors.
Neapco's capabilities feature a deeply experienced in-house engineering staff, automated lean manufacturing processes, and ongoing quality improvement. A trusted source of engineered solutions for all classes of vehicles and stationary driveline applications, Neapco is known industrywide for flexibility, innovation and on-time delivery in all applications and markets.